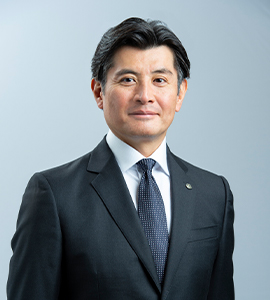 TLC REIT Management Inc.
President & CEO Hiroyuki Tohmata
TLC REIT Management Inc. was established in April 2017 through the reorganization of TLC Activia Investment Management Inc., TLC Comforia Investment Management Inc. and Tokyu Land Capital Management Inc., asset managers for the Tokyu Land Group, as an asset manager which manages the assets of Activia Properties Inc., Comforia Residential REIT, Inc. and Broadia Private REIT, Inc.
Through the consolidation of asset management operations in the reorganization, we will utilize the management know-how and human resources accumulated by the three asset managers and aim for the further sophistication of the asset management structure and expansion of opportunities to acquire properties.
Furthermore, we will supply high-quality real estate investment management services to maximize unitholder value as a professional organization in the real estate management field while fully utilizing the know-how and human resources accumulated by the Tokyu Fudosan Holdings Group, making utmost efforts to earn the trust of all stakeholders.
We would like to ask for the further support and cooperation of all of our unitholders and investors going forward.